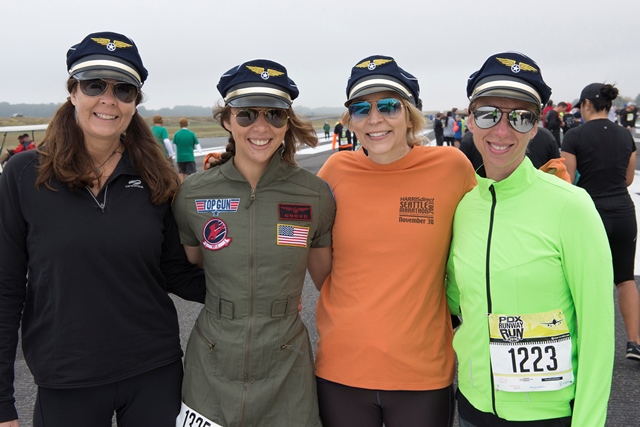 Thanks to all of the participants, volunteers, sponsors and HTC Race Series for making 2016 great with the PDX Runway Run on Sept. 24, 2016 on the north runway of Portland International Airport! The event welcomed the Portland community to enjoy a once in a lifetime experience on the runway in celebration of the Portland International Airport's 75th Anniversary and the Port of Portland's 125th Anniversary.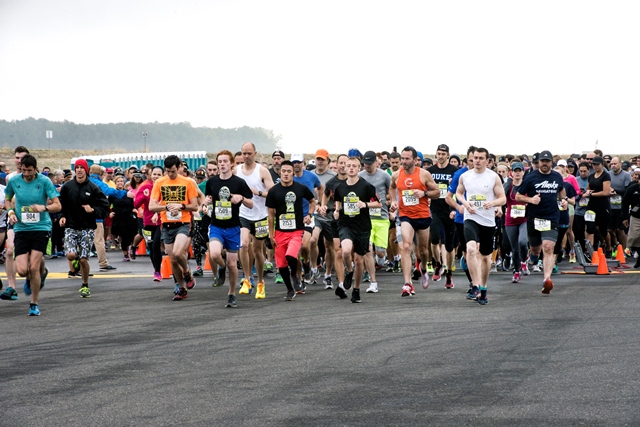 Event statistics:
2,250 runners and walkers
130 volunteers, including Port staff and PDX VIP volunteers
9 Sponsors: Hoffman Construction Company, ZGF Architects LLP, Hennebery Eddy Architects, Inc., Skanska, Trammel Crow Company, Cigna, Kaiser Permanente, PAE Engineers and LRS Architects, Inc.
8 In-kind Partners: Centrex Construction, Atlantic Aviation, Transportation Security Administration, Oregon Air National Guard, Kiehl's, Bambuza, Starbucks/HMS Host, Peet's Coffee & Tea and Flying Elephants Delicatessen
The PDX Runway Run met its Zero Waste goals, achieving a remarkable 95 percent waste diversion rate.
HTC Race Series donated $22,500 to Boys & Girls Clubs of Portland Metropolitan Area with support from event sponsors.
Search for #PDXRunwayRun to see photos posted by participants on social media. We appreciated the opportunity to present this extraordinary experience. Thanks to everyone who participated in or supported the PDX Runway Run!
Thank you to our sponsors who supported our charity partner: Boys & Girls Clubs of Portland Metropolitan Area!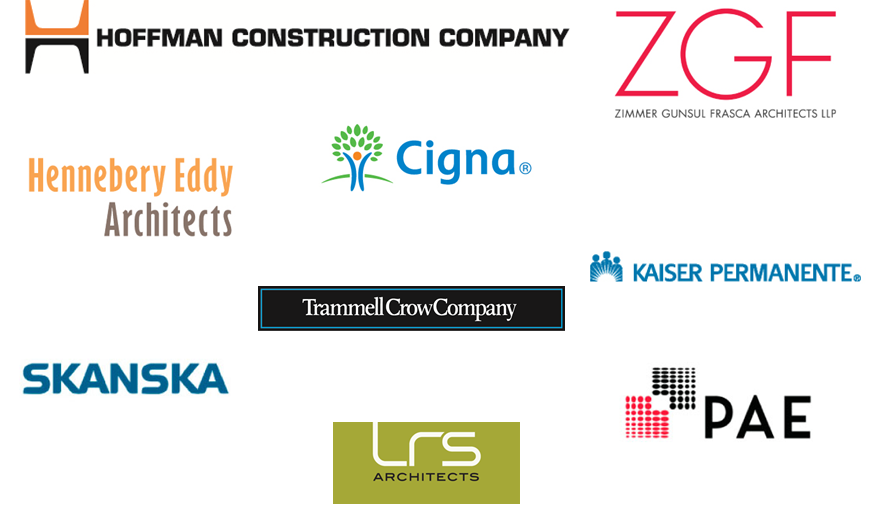 Thank you to our in-kind partners who contributed time, materials and equipment to the event that made it so special!
Bambuza Vietnam Kitchen shared delicious samples of Vietnamese food.
Kiehl's donated water and shared samples of their skin care products.
HMS Host provided Starbucks coffee.
Peet's Coffee & Tea provided cold brew coffee.
Flying Elephants Delicatessen provided specially-decorated custom cookies.
Centrex Construction donated fencing for security.
Thanks to the Transportation Security Administration for partnering with us to design and execute a security plan that provided a safe and efficient experience for participants within the secure airfield environment.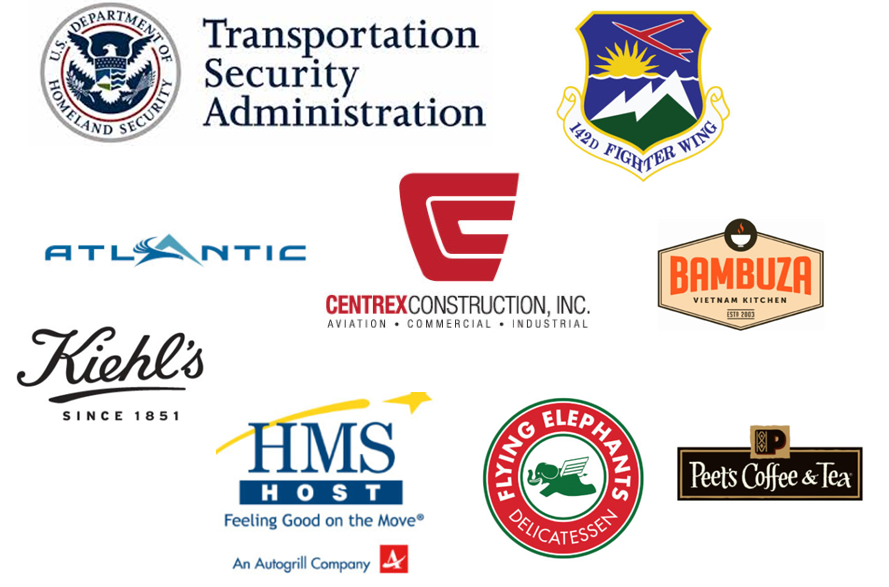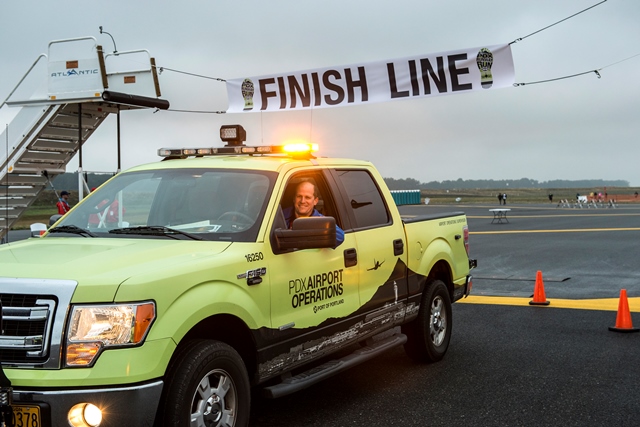 Thanks to PDX Operations and Maintenance for their support and leadership on event day. And, thanks to Atlantic Aviation who loaned two airstairs to hang a finish line banner.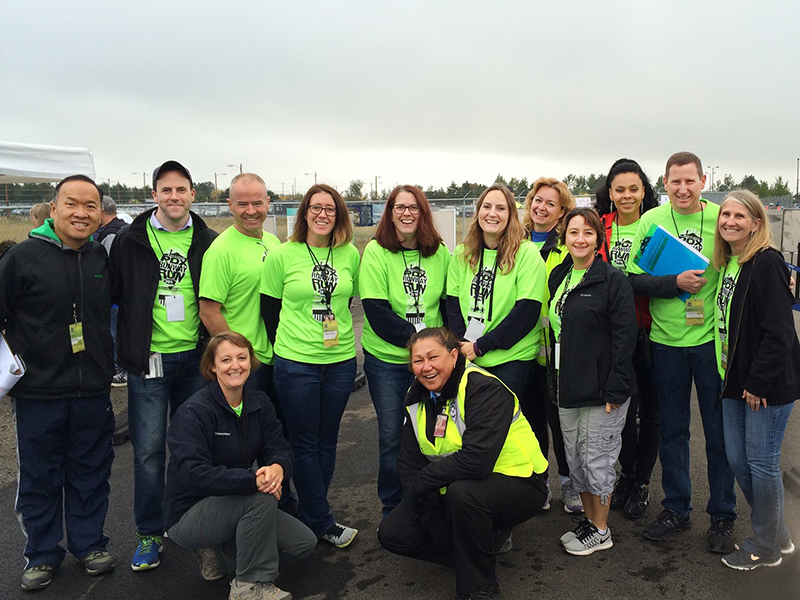 Thanks to the PDX Security Team, TSA and volunteers for their planning, hard work and team work that made the security screening process an efficient and pleasant experience.
Oregon Air National Guard positioned two F-15 fighter planes along the runway for the event. Special thanks to the 142nd Fighter Wing for their partnership!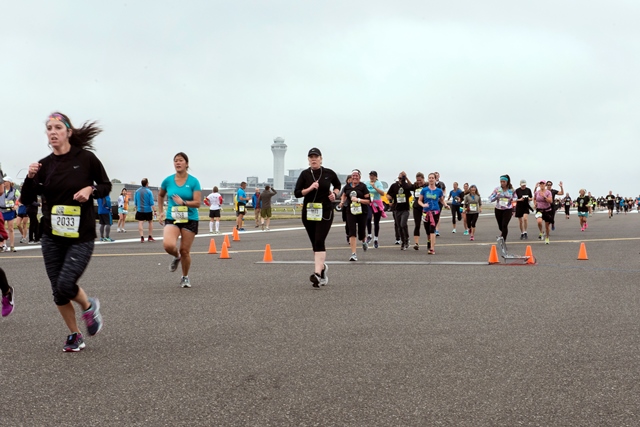 The 6K race distance was the length of the runway down and back.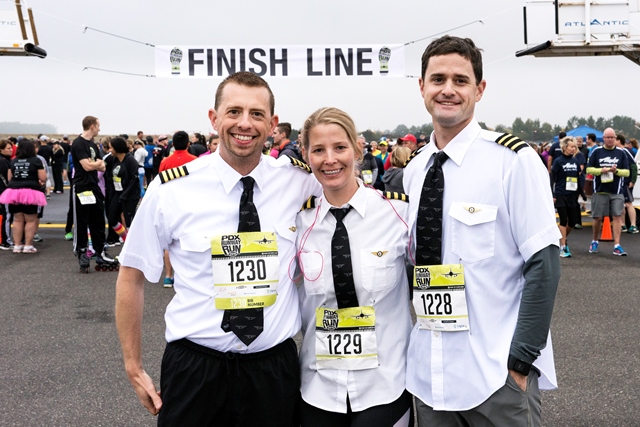 Some participants dressed up for the run. It attracted many people who work in the aviation industry for the unique experience of actually being on a runway.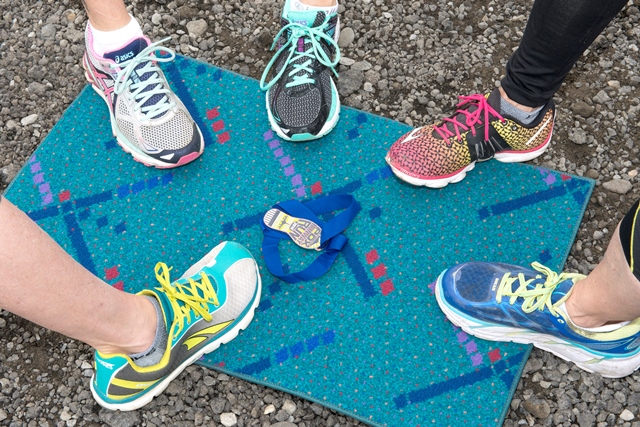 Each participant received a special PDX Runway Run medal, and top finishers in each age category won a piece of the iconic PDX carpet!