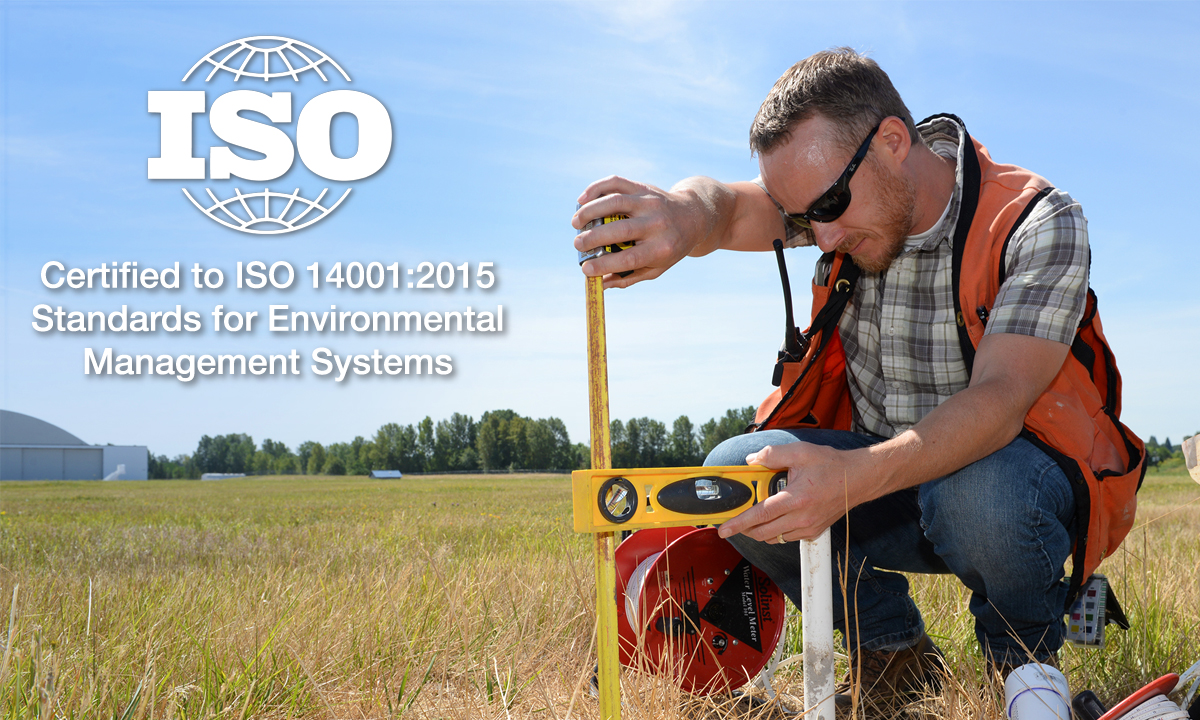 We made the grade! An October 2017 audit enabled the Port of Portland to recertify to the new, updated international standard for environmental management systems. The audit was the fourth comprehensive evaluation by an independent, third-party accreditation agency since our first certification in 2014.
We are the only integrated aviation, marine and industrial land port in North America that has all its facilities certified to the ISO 14001:2015 standard. Given the complexity of monitoring and implementation, other ports typically have only a few of their operations or facilities certified.
Certification reflects our commitment to align our environmental performance to our community's values. The auditors gave positive feedback on our management team involvement, innovative programs, employee awareness and our proactive approach to environmental stewardship.
What is ISO 14001?
ISO 14001 is an internationally agreed standard that sets out the requirements for an environmental management system. It helps organizations improve their environmental performance through efficient resource use, waste reduction and accountability to operate in an environmentally sound manner.
The standard requires a comprehensive approach that asks organizations to consider all environmental issues relevant to its operations, such as air pollution, water and sewage issues, waste management, soil contamination, climate change mitigation and adaptation, and resource use and efficiency.
Why is an Environmental Management System important?
It helps organizations identify, manage, monitor and control their environmental impacts in a systematic way. Embedded in the system is continual improvement of an organization's approach to environmental concerns. For example, we implement annual objectives and targets to innovate, improve and respond to stakeholder concerns.