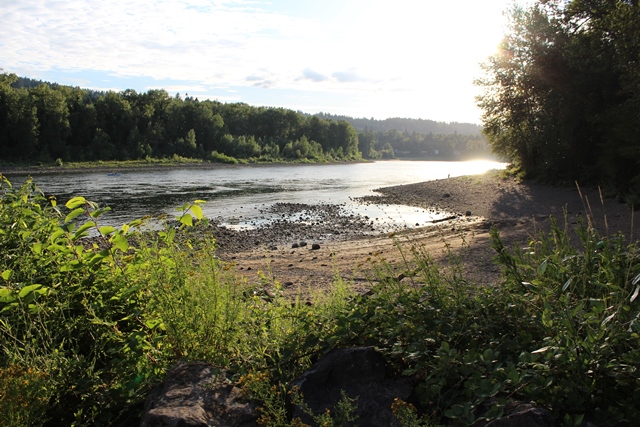 A popular winter fishing spot in Gladstone received a facelift this past summer. The Port of Portland partnered with the City of Gladstone to make Dahl Beach park a safer place to enjoy the confluence of the Clackamas and Willamette rivers. The project created fish habitat, restored shoreline and removed a failing bulkhead.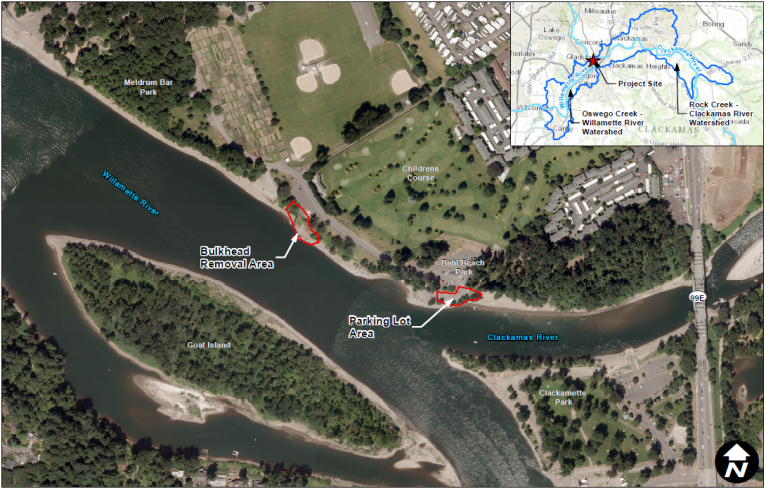 Above: The Port restored fish habitat in two locations at Dahl Beach Park that include a failed bulkhead and parking lot area.
Thousands of fish migrate past the park as they make their journey from the Pacific Ocean up the Columbia and Willamette rivers to their traditional spawning grounds of the Clackamas River. Chinook Salmon, Coho Salmon and Steelhead need off-channel areas to hide and rest during high water flows. The newly restored shoreline provides streamside forest, resting areas off-channel from the fast moving river, natural shoreline and woody cover for fish.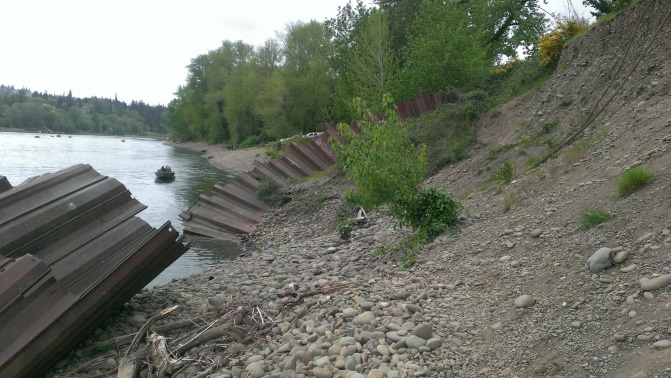 Above: Before construction, the failed bulkhead created safety hazards.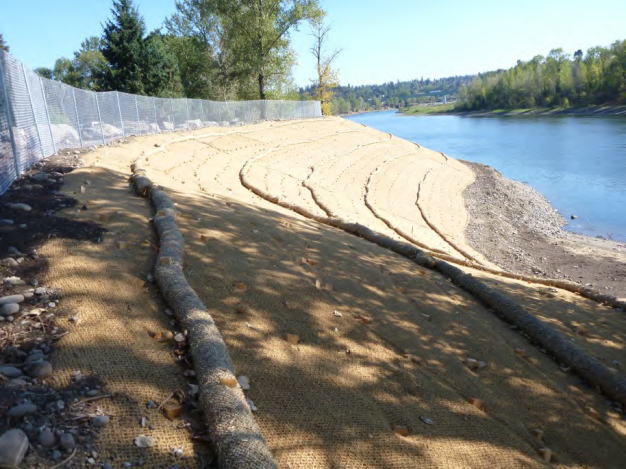 Above: Bulkhead removal area after removal and grading creates a much safer environment. Trees will be planted in early spring to further stabilize the site and enhance habitat.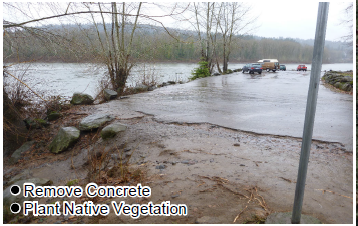 Above: Parking lot in the floodplain before construction, local fisherman and the Pacific Northwest Steelheaders shaped the final project design to preserve heritage fishing access in this area.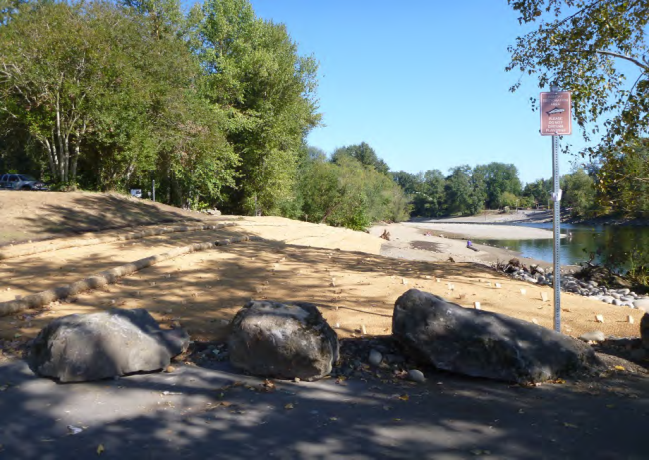 Above: Parking lot removal area after construction, two large wood structures were built into shoreline to provide fish habitat during springtime flows (note opposite view from above).
The final phases of the project will be complete in early spring 2017 with the planting of hundreds of native trees and shrubs along the shoreline to include Black cottonwood, Black hawthorn, Oregon ash, Cascara, Pacific willow, Clustered rose, Big leaf maple, Douglas fir, Tall Oregon grape, and Snowberry.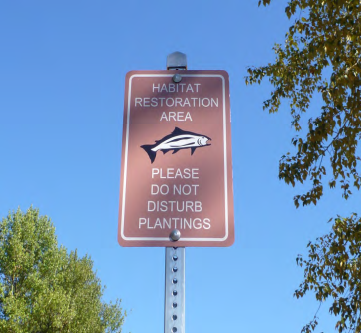 Above: Signs let visitors know where to help protect plantings.
Just upstream, the Clackamas Basin Watershed Council also completed fish habitat enhancements that included excavating off-channel areas and installing large wood structures behind the beach to provide seasonal off-channel fish habitat as part of the Clackamas Confluence Restoration Project. They partnered with the City of Gladstone with support from SOLVE, Bonneville Power Administration, Clackamas Soil and Water Conservation District, Metro, Oregon Department of Fish and Wildlife and Portland General Electric. By 2017, more than 14,000 native plants will be planted at the site.
Each of these projects cumulatively makes a difference in water quality, fish and wildlife in the Portland metropolitan region. The Port appreciates the opportunity to work with partners to improve habitat in our urban watershed.