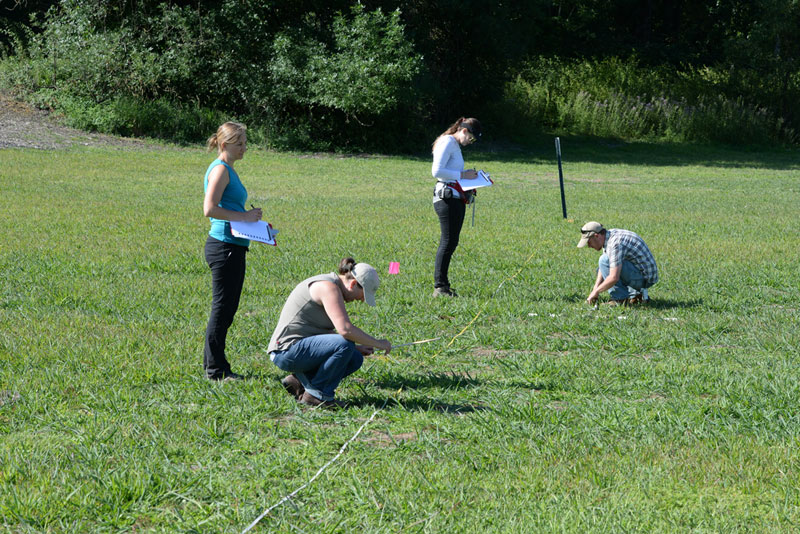 The Port of Portland's Mitigation Management Program was initiated in late 1997 to respond to ongoing and proposed mitigation requirements and mandates from various regulatory agencies. Since that time, changes to the program have been incorporated on a regular basis as part of daily activities and on an annual basis through the Mitigation Management Plan.
Currently, the Port of Portland manages several mitigation sites, which are designed to provide a number of benefits to wildlife and the community. These include increasing wildlife values by enhancing or creating nesting, foraging and resting habitat; improving connectivity between wildlife areas; improving or restoring wetland hydrological functions; reducing and controlling the spread of invasive weeds; and providing valuable "greenspace" in a highly urbanized area.
Mitigation Management Program
The Mitigation Management Program annual report provides an update on the previous year's activities for all Port mitigation sites and other natural areas. For each site, the annual report provides permits and agreements, background, mitigation plan, success criteria, permit requirements, activity update, site performance, action plan, documentation list, operating budget and a figure or aerial photograph of the site.
Mitigation Status Report 2014 (pdf – 6 MB)
Request a CD or hard copy version of the Mitigation Management Program 2014 Annual Report
Vegetation Management Plan
The Vegetation Management Plan provides information about invasive species control methods used by the Port on our mitigation sites and natural areas. This document includes background and purpose, invasive plant species profiles, herbicide profiles, methods and equipment, Best Management Practices and site maps. Although the focus of the plan is the proper use of herbicides, the Port also uses mechanical and biological means to control invasive species on mitigation sites and natural areas.
Vegetation Management Plan – 2014 (pdf – 23 MB)
Vanport Wetlands
The Vanport Wetlands Comprehensive Management Plan is a working document that can be modified as site conditions and priorities change. The document describes the Port's plans for present and future use and management of the site. The Port welcomes comments and suggestions concerning the plan, particularly with regard to key issues and management recommendations.
Comprehensive Management Plan – 2004 (pdf)
Other Information
Government Island Management Plan (pdf)