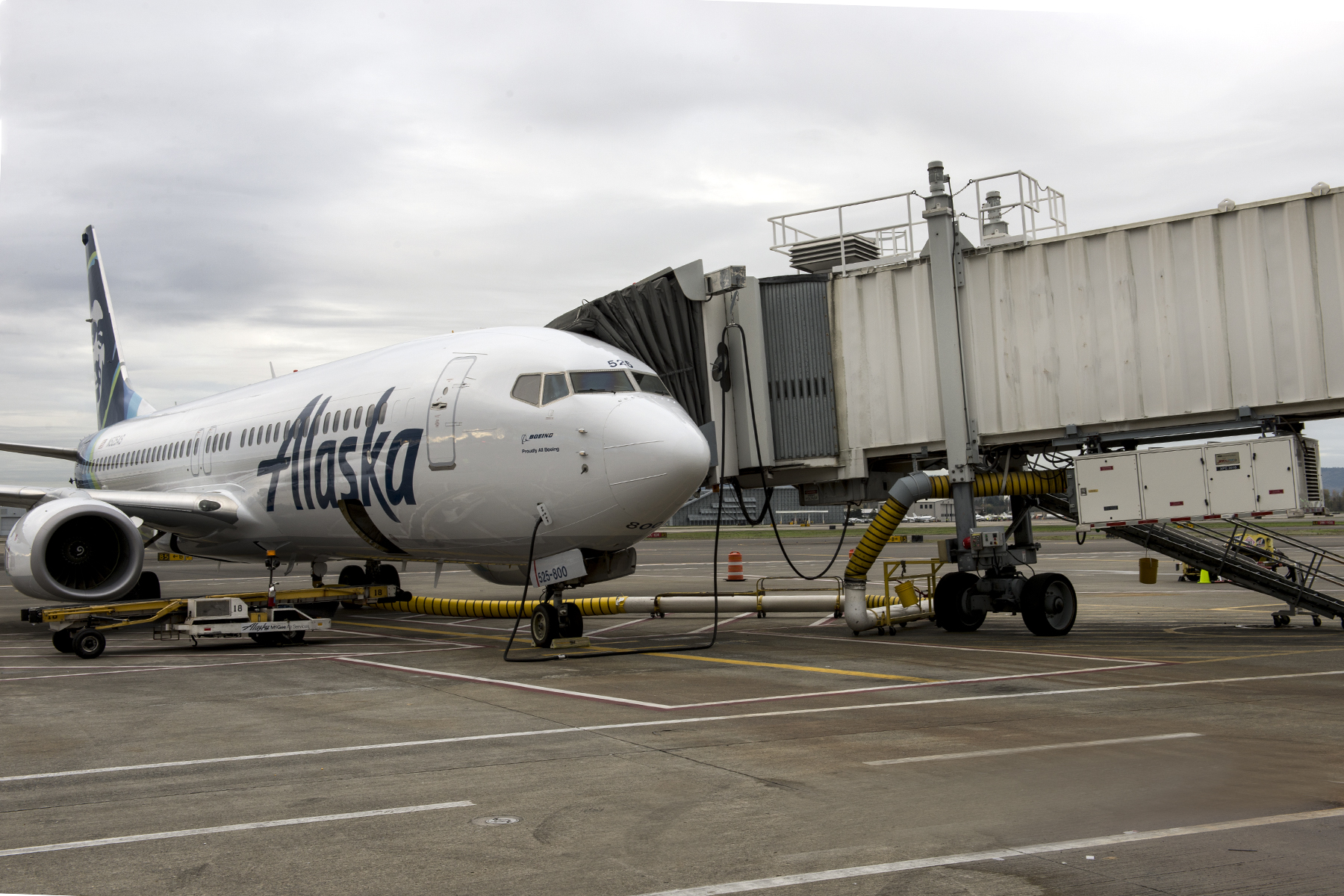 The Federal Aviation Administration recently announced a grant that will help reduce emissions at Portland International Airport.
The $5.7 million grant to the Port of Portland is to purchase and install 27 pre-conditioned air units for loading bridges on Concourses C and D, which do not currently have this technology. The grant is part of a broader strategy to reduce greenhouse gas emissions by working with airports and communities.
While fuel consumption is obvious when a plane is in flight, most don't think about the energy it takes to keep a parked airplane comfortable even when it's hot or cold outside. Without another power source, parked aircraft continue to use auxiliary power for heating and cooling. Powered by jet fuel, this source creates high levels of emissions and noise. The new PCA units will be powered electrically and enable the aircraft to turn off auxiliary power – eliminating all on-site emissions of parked aircraft.
The Port estimates that installation of the new equipment, along with the existing electric ground power units, will reduce fuel consumption by approximately 5.83 million gallons, carbon monoxide emissions by 122.5 tons, and carbon dioxide by 62,600 tons over the 13 years of their useful life. In addition to the reduction of air toxics, the new technology will create a better working environment for ramp workers.
The project aligns with the Port's Air Quality policy to minimize impacts to the local airshed and supports targets to:
Reduce diesel particulate matter by 75 percent from Port-controlled operations from 2000 baseline levels by 2020.
Reduce Port direct and indirect Greenhouse Gas emissions 15 percent below 1990 levels by 2020.