Portland International Airport's 11,000-foot south runway is now open, following the complete reconstruction of the runway over the summer of 2011. Hawaiian Airlines was the first air carrier to depart off the new runway, fitting since they were the last departure off the south runway before it was closed last spring for construction.
At a ceremony celebrating the runway's reopening, Port executive director Bill Wyatt thanked the many people who played a part in the project, taking time to honor the Federal Aviation Administration, whose air traffic control tower employees carefully managed the air traffic to minimize neighborhood impacts.
Both Wyatt and Port aviation director Steve Schreiber reserved the bulk of their comments for thanking community members who live near and around the airport on both the Oregon and Washington sides of the river. Throughout the project, PDX neighbors have been patient with changing air traffic patterns, allowing the Port to complete the construction in a timely, resource-efficient way.
The project was the third and final phase of a three-year runway improvement program. The south runway phase involved completely removing the old asphalt runway and replacing it with a new, 19-inch deep concrete runway surface over a 4-inch deep asphalt base. In 2009, the Port rehabilitated the north runway, and in 2010, extended the north runway from the former 8,000 feet to 9,825 feet.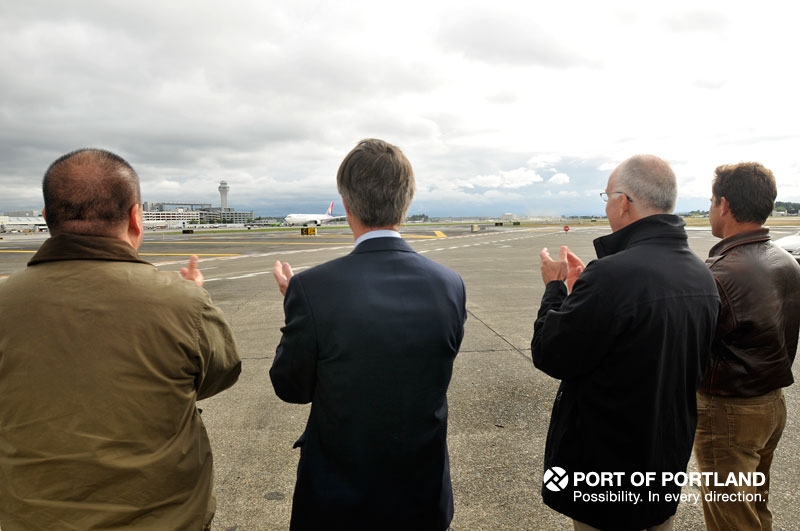 A small group applauds as a Hawaiian Airlines jet, the first departure off the newly reopened south runway, takes off.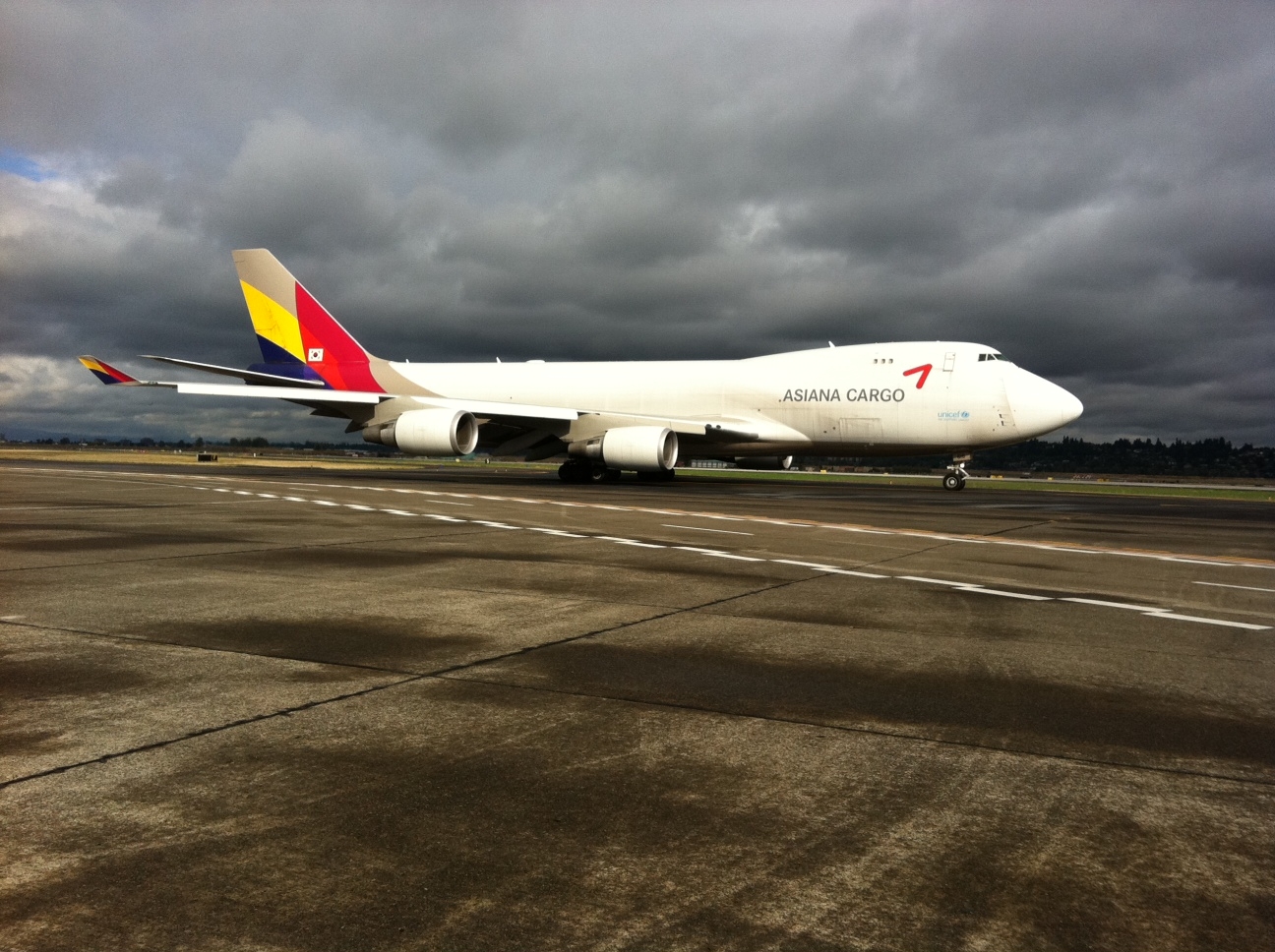 PDX's newest international flight, Asiana Cargo, taxis toward the end of the runway to prepare for take-off.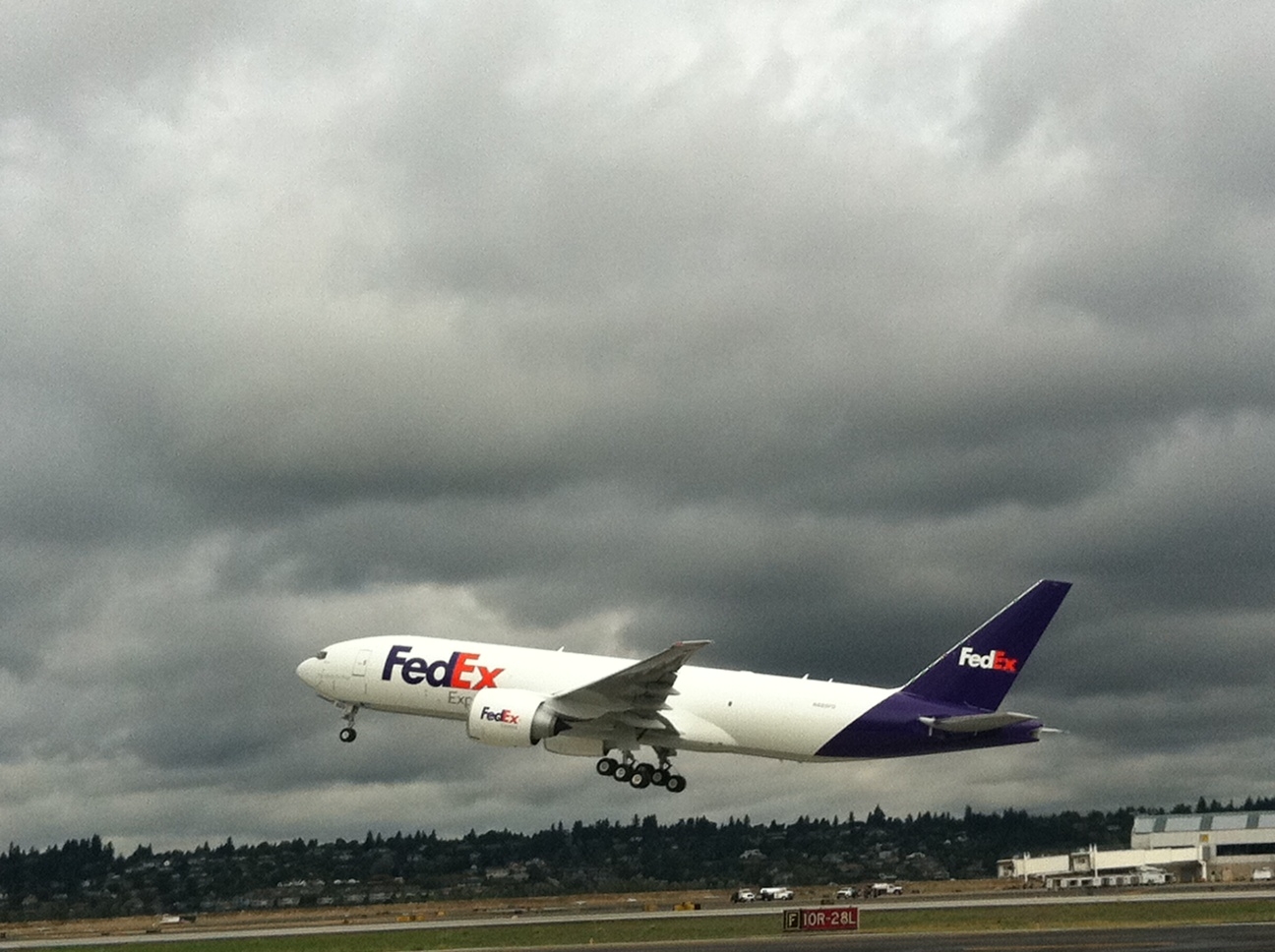 A FedEx cargo jet, a Boeing 777, heads to the west.
A sunnier view of the south runway, taken just a couple weeks before the October 5th reopening.