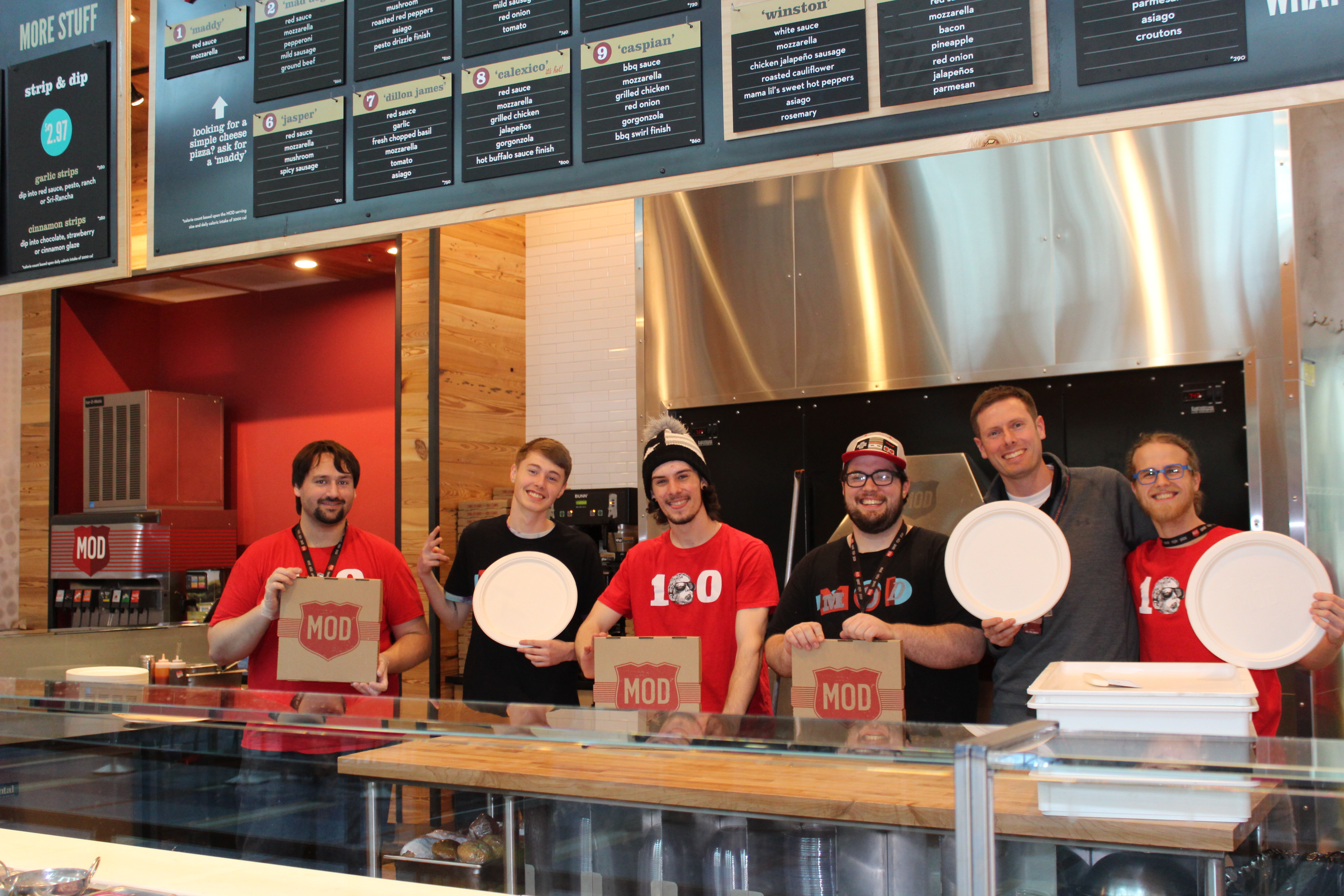 When traveling, it's easy to assume that your order needs to be placed "to go." But more often than not, food is still eaten in the terminal, not on the plane.
At MOD Pizza PDX, this ordering predicament was causing pizza boxes to quickly fill up garbage receptacles on Concourse C. Plates seemed like a wise alternative, so Port of Portland property manager Walt Marchbanks and MOD teamed up with Asean Corporation to produce a custom die for a branded 12-inch plate.
These plates have less material than the original pizza boxes, using fewer resources in production and contributing less to the waste stream. Customers can help reduce waste by choosing a plate instead of a box when eating at MOD Pizza.
The immediate impact was impressive. Before the plate project, approximately 27,772 pounds of pizza boxes were going to the landfill each year – the equivalent of nine Honda Civics. After plates were in use, it dropped to 19,763 – a yearly savings of 8,099 pounds of waste.
"At MOD, we're all about peoples' stories and the journeys that have led them to where they are today," Justin Cole, MOD general manager, said. "We want to impact the environment in a positive way so it can join us on our journey as well. When you eat at MOD, please be sure to pick the plate!"