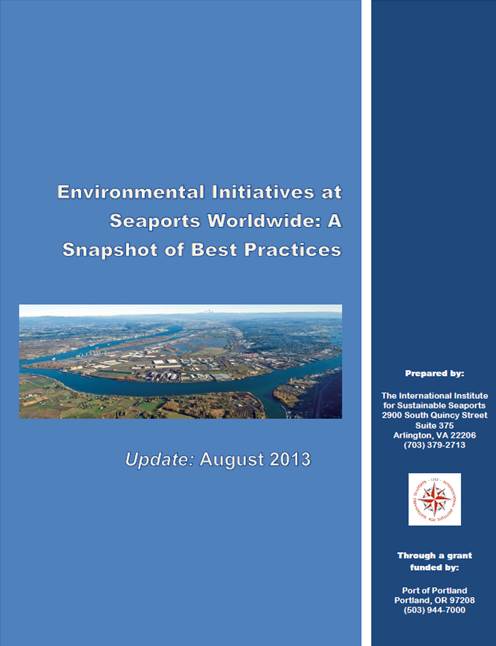 A few months ago, this blog featured two research papers describing the latest and greatest in environmental achievements at airports and seaports. One of those documents, Environmental Initiatives at Seaports Worldwide: A Snapshot of Best Practices, just earned an Environmental Improvement Award from the American Association of Port Authorities.
AAPA issued the award in the Stakeholder Awareness, Education and Involvement category. The Port of Portland worked with the International Institute for Sustainable Seaports to develop, and later update, a white paper that highlights major environmental initiatives at seaports across the globe. Though the paper was originally conceived to gather information to support decisions about future marine terminal development in Portland, the paper was designed so that the information could also assist other ports around the globe as they reached the same critical decision points. The Port will receive the award in November at AAPA's annual conference.
The Port also recently earned a Special Recognition from the Oregon Association of Clean Water Agencies for serving as a role model in using alternative stormwater management techniques. In 2006, the Port installed over 35 acres of porous pavement at Terminal 6. The success of that installation set the stage for Burlington Northern Santa Fe Railway Company to install nine acres of porous pavement on a parcel it recently purchased from the Port. The site is the first facility where BNSF has installed pervious pavement. The installation provides water quality benefits and eliminates the need for detention ponds, allowing BNSF to make the best use of its available space.